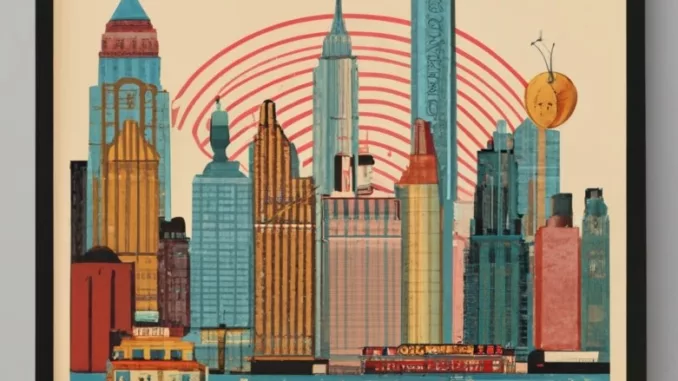 Imagine a marketing strategy so powerful that it not only revolutionized the New York City real estate industry but is now transforming businesses globally. This is the essence of One Page Case Studies, an evolution of the legendary Bob Knakal, and his Territory System into a universal blueprint for success.
In a world where data drives decisions, the right strategy can be the difference between success and stagnation.
The Territory System, a groundbreaking methodology born in the heart of New York City's real estate market, not only revolutionized property investment but also found its applications in various industries around the globe.
But what happens when this time-tested strategy meets the digital age? The answer lies in One Page Case Studies, a venture modernizing the foundational principles of the Territory System for today's interconnected world.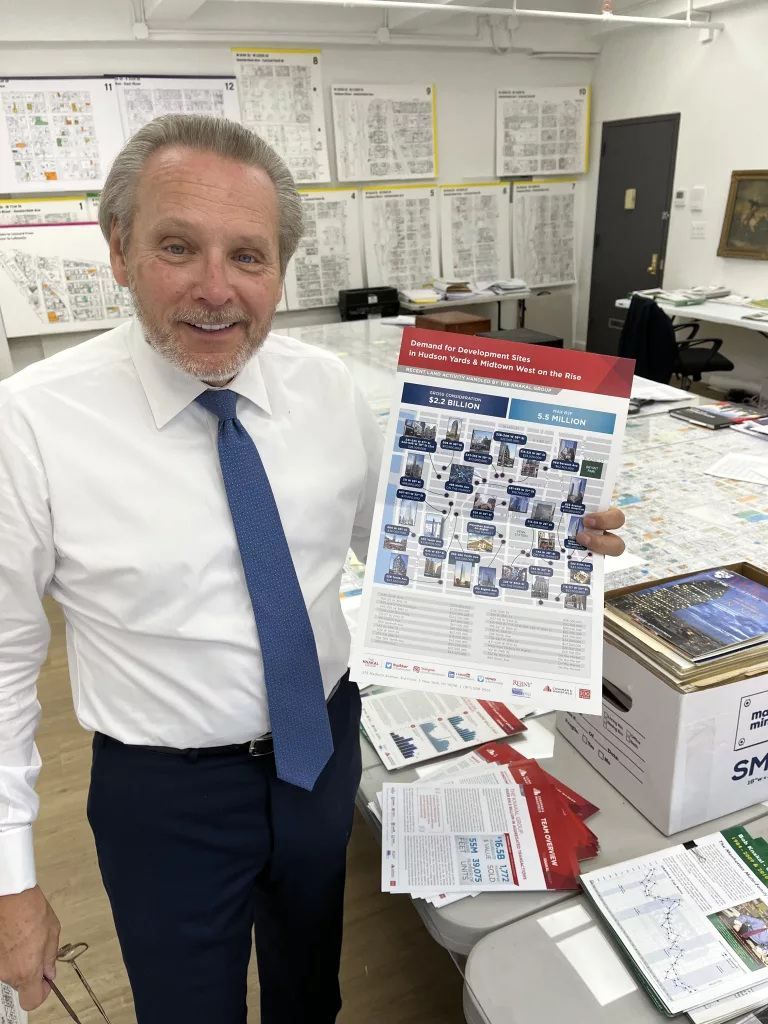 The Bob Knakal Territory System: A Revolution in NYC Real Estate
In 1988, Bob Knakal and Paul Massey founded Massey Knakal, a commercial real estate firm that forever altered the investment sales landscape in New York City. Starting with just the two of them and a secretary in an 800-square-foot sublet, they built a $100 million empire by the time they sold the firm to Cushman & Wakefield in 2014.
The cornerstone of their success was the Territory System. Recognizing that they were not merely in the real estate business but in the information business, Bob Knakal developed a unique approach. He divided New York City into distinct territories, assigning a senior broker to each. These brokers became experts in their respective areas, providing unparalleled insights and data that stood far above the competition.
This system didn't just revolutionize property investment; it set a new standard for leveraging information for success. According to CoStar, from 2001 to 2014, Massey Knakal sold 4,002 properties in NYC, while the second-ranking company sold just 1,323.
Bob Knakal on the Success of the Territory System
Bob Knakal, now head of the NY Private Capital Group within JLL Capital Markets, continues to influence the real estate industry. He sums it up best: "The success of the folks who learned the business with our platform, benefit from a system based on intensive training, consistent encouragement, inspiring motivation, and servant leadership."
According to Knakal, "We just provided a supportive platform, and each of these individuals did the rest. It's a great reflection on them and their talents."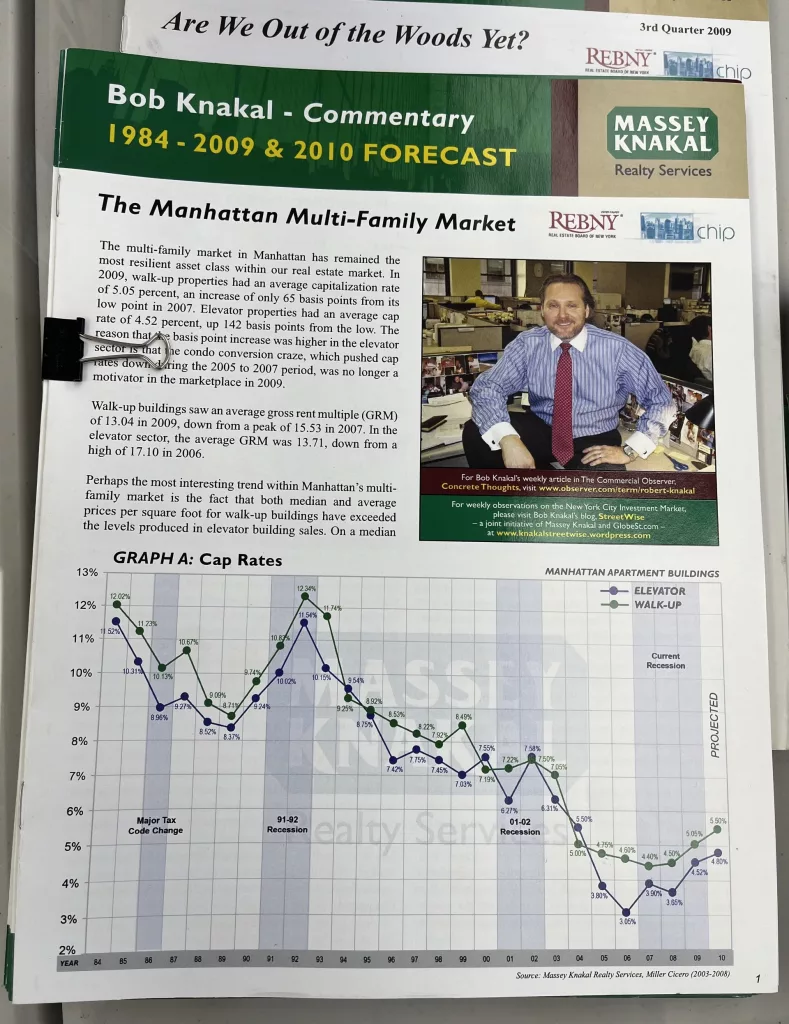 The Territory System's Lasting Impact: 21 Companies Influenced
Today, the Bob Knakal Territory System's influence reaches beyond just Massey Knakal. In fact, there are twenty companies or divisions in the NYC investment sales scene that owe a lot to Knakal's groundbreaking approach. These include:
B6 Real Estate Advisors: Paul Massey, Thomas Donovan, Cory Rosenthal
Avison Young NY Tri-State Investment Sales Group: James Nelson
Cushman & Wakefield: Craig Waggner
Development Site Advisors: Rubin Isak, Lev Kimyagarov
Ariel Property Advisors: Shimon Shkury, Michael Tortorici, Victor Sozio
RM Friedland: Marco Lala, Alfonso Holloman, CCIM
TerraCRG: Ofer Cohen, Melissa Warren
Invictus Property Advisors: Josh Lipton, Andrew Levine
CPEX SVN: Timothy D. King
Raven Property Advisors: Rich Velotta
Brook Brokers: Jonathan Berman
Concourse Realty: David Simone
Bridge Property Advisors: Brian T. Leary
Coldwell Banker Village Green Realty: Guy Barretta
RIPCO: Stephen R. Preuss Sr.
CBRE: NY Multi Family Private Capital Group, Robert Shapiro
Skyline Properties: Robert Khodadadian
JPJ Real Estate: Jamie Pompa
Three Point Real Estate: Stephen Safina
NNNPRO: Jim Ventura
Each of these companies is either owned by or run by professionals who learned the business at Massey Knakal, proving the long-lasting impact of the Territory System on the industry.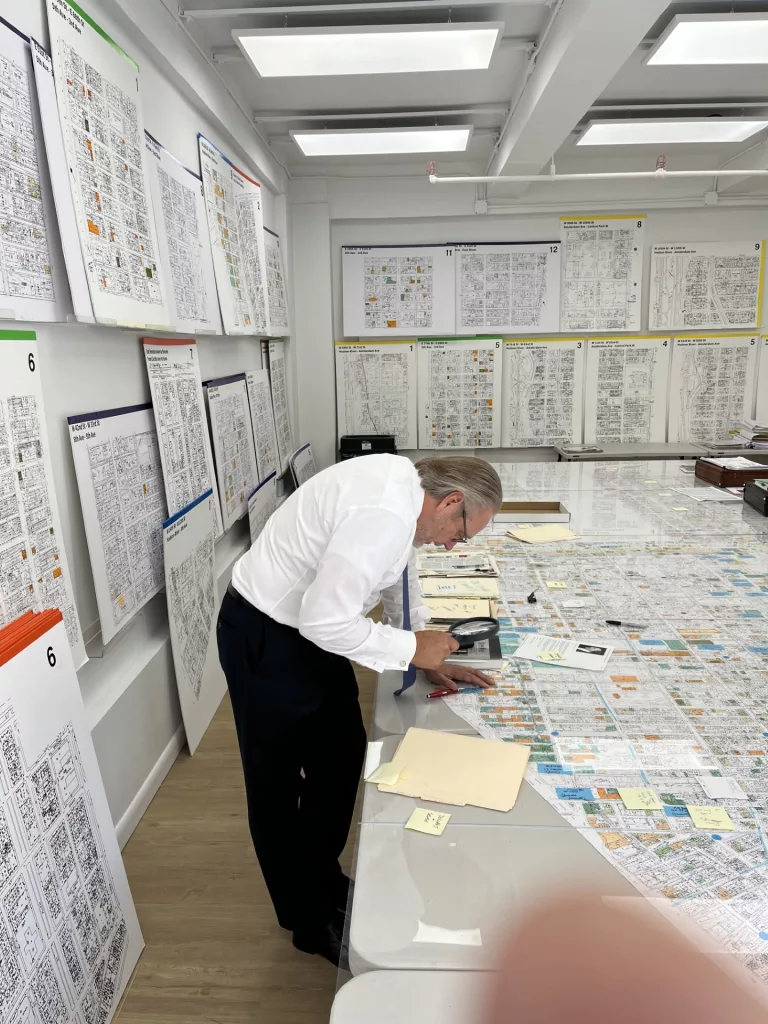 One Page Case Studies: The Digital Evolution of the Territory System
Building on the Territory System's legacy, Ed Winslow (The First Sales Broker with MKRS) along with Caroline Vega co-founded One Page Case Studies to bring this proven strategy into the digital realm. Their unique contribution to this methodology is the concept of "Proof Stacking," which involves compiling and "stacking" evidence of business successes to build credibility and drive growth.
The Power of Proof Stacking
While the Territory System excelled in leveraging localized expertise, Proof Stacking takes this a step further by adding a layer of verified success stories and testimonials. This approach not only enhances credibility but also fosters organic growth, aligning with Bob Knakal's philosophy of "growing your business geometrically."
A Strategy Without Borders
One Page Case Studies transcends its real estate origins to become a universally applicable strategy and business model. With a global community of members, it's clear that the guiding principles behind this approach are universally effective, making it a truly global marketing system.
The Mastermind Course: A Comprehensive Guide
The One Page Case Studies Mastermind Course is a holistic program that offers a deep dive into this innovative strategy. From landing high-value clients to mastering local SEO, the course provides a 360-degree view of how to implement these principles effectively.
Beyond the Course: Community and Coaching
What sets One Page Case Studies apart is the sense of community it fosters. With live coaching sessions led by both Ed Winslow and Caroline Vega, members receive personalized guidance from multiple angles. This dual mentorship approach ensures that participants benefit from a well-rounded perspective, making the program much more than a course—it's a comprehensive mentorship program.
The Ultimate Local SEO Strategy: Dominate Any Niche, Anywhere
When One Page Case Studies says it offers the "ultimate local SEO strategy," we're not just throwing around marketing buzzwords. We've built a course that gives you the tactical skills to dominate any niche, especially in local markets. You'll learn how to understand local search algorithms, master geo-targeted keywords, and convert local searches into business opportunities.
A Global Blueprint for Success: One Page Case Studies Goes International
While the MKRS Territory System developed by Bob Knakal laid the groundwork for local success in New York City, One Page Case Studies has taken these principles and made them universally applicable. Our members hail from throughout the USA and various corners of the world, including Ireland, the UK, Spain, and Italy, implementing our strategies to achieve remarkable results.
The beauty of the One Page Case Studies method is its adaptability. Whether you're a small business in a rural town or a multinational corporation, the principles remain the same: effective data utilization, strategic proof stacking, and a focus on local SEO. Our method transcends geographical and industry boundaries, making it a truly global blueprint for success.
The Future of Local Marketing is Global
The Bob Knakal Territory System revolutionized the New York City real estate market, setting a new standard for how businesses can leverage information for success. One Page Case Studies, co-founded by Ed Winslow and Caroline Vega, took this legacy and adapted it for the digital age, creating a universal blueprint for success that works not just locally but globally.
If you're looking to transform your business, whether you're a seasoned professional or just starting out, One Page Case Studies offers a proven method backed by decades of experience and success. With our comprehensive Mastermind Course, live coaching sessions, and a community of like-minded entrepreneurs, you'll find all the tools you need to really make your mark and dominate your market.
Ready to take your business to the next level? Join our Mastermind Course today and become part of the world's most successful local marketing system.