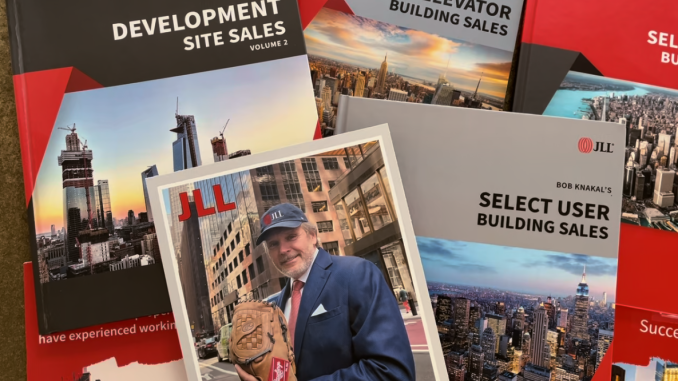 Have you met Bob Knakal? Let me introduce you.
Meet Bob Knakal: The G.O.A.T of NYC Commercial Real Estate
Many regard Bob Knakal as the G.O.A.T. (Greatest of All Time) in NYC commercial real estate and renowned nationwide. You don't have to take my word for it. Just look at his LinkedIn and Twitter pages. There you'll find countless stories of completed sales transactions and hundreds, if not thousands, of engaged fans who Bob inspired with his leadership and innovation in the real estate industry.
Bob recently completed his 2284th NYC building sale for a total of over $22 billion. (By the time you read this, those numbers will be higher with sales increasing weekly.) That's a remarkable feat considering he completed the majority of sales at his boutique brokerage, Massey Knakal Realty Services, a small shop started with partner Paul Massey in 1988.
Bob and his loyal brokers skillfully navigate the complex and specialized realm of real estate sales. Each NYC property stands out with its unique personality and potential within the NYC landscape. With over 400 designated neighborhoods, each possessing its own character and sub-markets down to the block level, the diversity and intricacy of these properties are immense.
For instance, the character of 66th Street strikingly contrasts with that of 67th Street, despite both being nestled between Fifth and Madison Avenues. Similarly, neighborhoods like Chelsea, the West Village, SoHo, and Tribeca each boast their own distinct features. It's this rich tapestry of diversity that renders NYC the world's most captivating city. Recognizing this, Bob skillfully developed a business model that caters to the unique dynamics of these thousands of micromarkets within the city.
The genius of Bob's "System" is that each broker develops laser-precision expertise in their defined territory and specialization. Bob and his team of brokers are a bit like Swiss watchmakers; they are effectively local real estate craftsmen who know what makes each property tick.
This is why this highly regarded commercial real estate broker has consistently outperformed every broker over the last 40 years. Expertise, proof, trust, and passion yield premium prices year after year.  I might add that Bob is just getting started. He is riding the next wave with cutting-edge AI and internet strategies.
I speak from personal experience. I know Bob well. I started as his first sales broker just two weeks after they opened their doors.
About Bob Knakal: The Best Commercial Real Estate Broker in the History of NYC
Hometown: Maywood, NJ
College: The Wharton School at the University of Pennsylvania
Coldwell Banker Commercial Real Estate: Started as intern in 1984–1988
Massey Knakal Real Services: Started firm with Paul Massey 1988
Hired First Sales Broker 1988: Ed Winslow (Founder of 1 Page Case Studies, a national digital marketing agency applying the "Universal Success System" nationwide for hundreds of business types)
Hired 2nd Sales Broker 1990: Jim Ventura (Managing Director, NNN Pro, USA Top Triple Net Lease Brokerage)
Massey Knakal Realty Services: Massey Knakal closed over 6,000 transactions with an aggregate value in excess of $23 billion. According to CoStar, Massey Knakal sold more buildings in New York City than any other firm for 17 years consecutively and, in aggregate, by more than three times the #2 firm
MKRS Purchased 2014: Cushman & Wakefield purchased MKRS for a reported $100 Million
Cushman & Wakefield: 2015-2018
JLL Commercial Real Estate: Bob joined JLL, the world's #2 commercial real estate broker firm, as Managing Director and Head of NY Private Capital Group in 2018
Note: Upon Bob's transition to JLL, 52 of his team members followed him from C & W, a clear testament to the loyalty he inspires as a leader. This level of dedication is unparalleled in the history of brokers.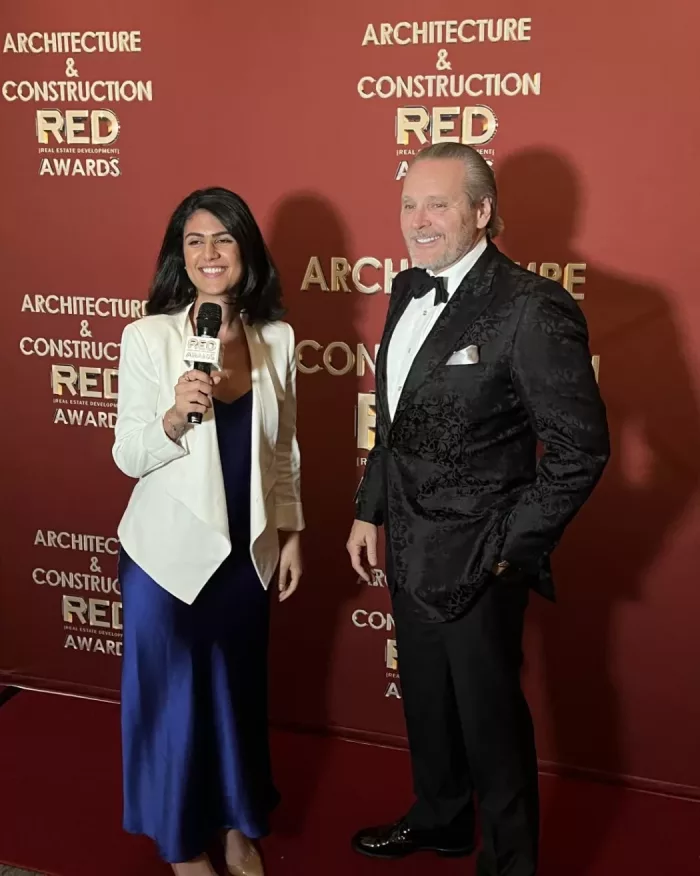 Bob Knakal's Innovative Strategies at Coldwell Banker and Massey Knakal
While at Coldwell Banker Commercial Real Estate, Bob Knakal's innovative approaches in real estate provided key insights that later inspired elements of our 'One Page Case Studies and the Art of Proof Stacking.'
At Massey Knakal Realty Services, Bob and his team refined the system. The business model resulted in amazing results for everyone involved. That includes Bob's sales force, sellers, buyers, and many related businesses, including the City of New York.
Bob's unique system unveils hidden opportunities for investors and developers that helped shape the skyline of the world's most famous city.
JLL Commercial Real Estate Broker Agency in NYC: The Next Chapter in Bob Knakal's Journey
In 2018, Bob joined JLL (Jones Lang Lasalle), the second largest commercial real estate brokerage in the world, as Head of the NY Private Capital Group. While at JLL, Bob continues to implement the system he created starting in 1984, and the results continue to flourish. By leading notable projects and achieving client successes, Bob actively strengthens his industry reputation. His expertise drives innovative solutions in the competitive NYC real estate market.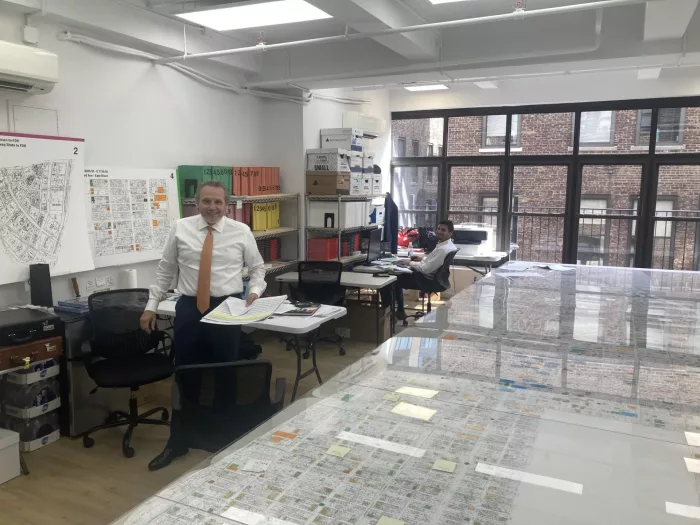 The Knakal Map Room: A Revolutionary Approach in U.S. Real Estate Investment
Imagine walking every street in Manhattan from 96th Street down to Battery Park. That's the remarkable journey Bob embarked on during the early days of the COVID pandemic. With the city streets at their emptiest, he meticulously charted every detail, with Sanborn Block and Lot Maps in one hand and multicolored highlighters in the other.
Bob identified each development site under construction, potential development areas, apartment complexes, office buildings, and special-use properties. He then assembled hundreds of small maps into a single, color-coded Block and Lot Map of Manhattan, sprawling 30 feet by 10 feet across a table.
The Knakal Map of Manhattan stands out as a one-of-a-kind creation. As a modern-day cartographer, Bob blazes new trails, explaining his vast and loyal following. Every visit I make to the Knakal Map Room offers unique insights. On my last visit, I saw Bob close a $18 million deal, his second of the day.
If you have the chance to visit, seize it. The Map Room offers a perspective on NYC like no other.
The Knakal Map Room represents an innovative strategy set to influence real estate brokerage nationwide. Future brokers now have a blueprint to follow in thousands of niche markets across the country.
Top NYC Commercial Real Estate Broker Deals Showcase the Bob Knakal Property Sales Legacy
Bob Knakal masterfully closed over 2,200 property sales in various categories, including office buildings, user deals, parking garages, and special-use properties. This section spotlights 10 of these significant sales, emphasizing his expertise in two key property types: development sites and apartment buildings.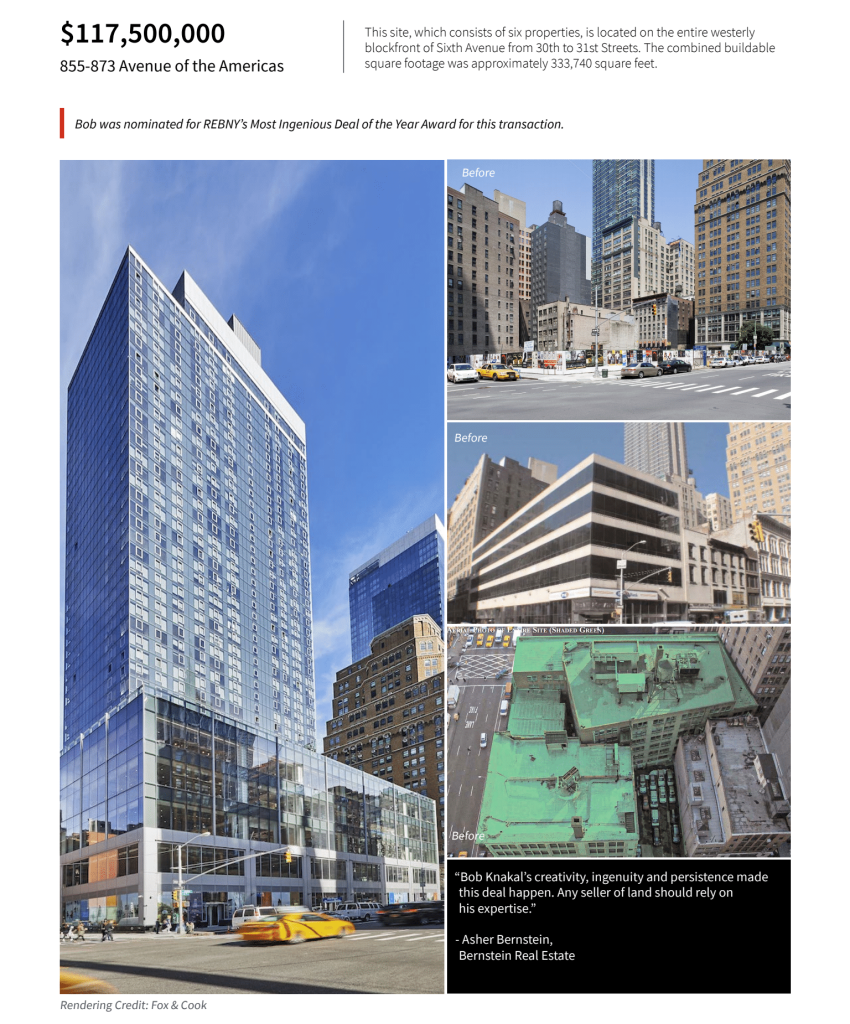 NYC Top Development Site Brokers: Manhattan, Brooklyn, Bronx and Queens
Below is a selection of prominent development sites that Bob Knakal successfully brokered in NYC. His extensive knowledge in air rights, easements, zoning, construction, design, and property valuation, especially for small to mid-sized buildings, distinguishes him in the field.
219-235 East 42nd Street: $357 million, development site between 42nd and 43rd Street next to the Chrysler Building in the Grand Central Business District.
438 Tenth Avenue: $238 million, located in Hudson Yards, 1 Block East of the Javits Convention Center between 34th Street and 35th
85 Jay Street, Brooklyn: $345 million. This blockfront site located in Brooklyn's DUMBO neighborhood consists of approximately 135,000 square feet of land area and can accommodate a mixed-use development of approximately 1 million square feet. The site is near the Manhattan and Brooklyn Bridges and the East River across from Downtown Manhattan.
Upper East Side 76th Street and Third Avenue: $232 million, The Blockfront Portfolio. This site encompasses the entire blockfront along the east side of Third Avenue between East 76th and 77th Streets on Manhattan's Upper East Side. The assemblage consisted of six vacant buildings, which totaled approximately 220,000 ZFA.
855-873 Avenue of the Americas: $117 million. This site, which consists of six properties, sits on the entire westerly blockfront of Sixth Avenue from 30th to 31st Streets, a few blocks from the Empire State Building and Madison Square Garden. The combined buildable square footage was approximately 333,740 square feet. Bob was nominated for REBNY's Most Ingenious Deal of the Year Award for this transaction.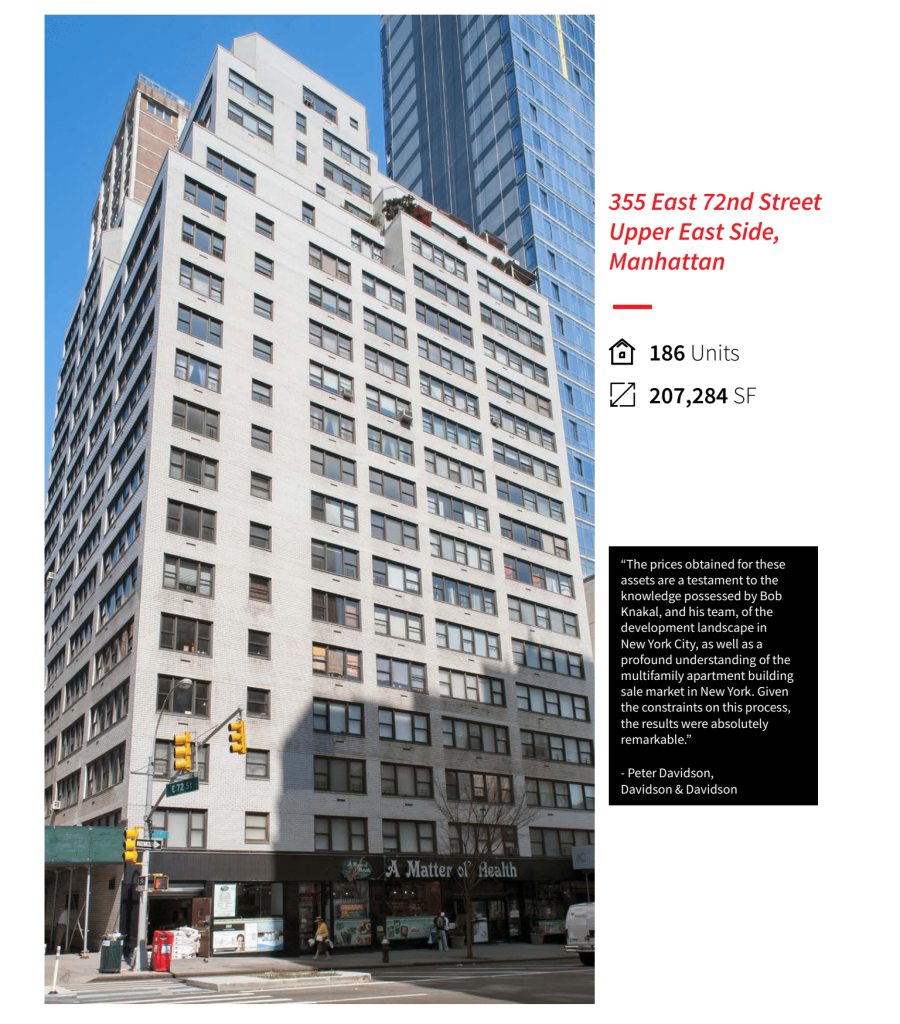 NYC Elevatored Apartment Building Brokerage Sales: Commercial Real Estate Investments in  Manhattan, Brooklyn
355 East 72nd Street: $180 million. Upper East Side, Manhattan Elevator Building Sales: 186 Units, 207,284 SF
250 East 63rd Street: $130 million. Upper East Side, Manhattan Located between 2nd and 3rd Avenues
10 West 74th Street: $45 million. Upper West Side, Manhattan Between Central Park West and Columbus Avenue
4101 and 4113 Broadway: $42 million. Washington Heights, Northern Manhattan Between West 173rd and West 174th Street, 132 units, 126,005 Square Feet
27 Washington Square: $40 million. North West Village, Manhattan 27 Units, 32,409 SF, Between 5th and 6th Avenues
How to Choose the Best Commercial Real Estate Broker to Sell Your Building
Bob Knakal's reputation as the G.O.A.T. (Greatest Broker of All Time) in commercial real estate is not just a title; it's a reflection of his daily expertise and his unwavering commitment to a proven system. When it comes to selecting a commercial real estate broker to sell your property, consider these crucial criteria for the best results:
Market Specialist: Choose a commercial real estate broker with a demonstrated track record of success in your market of interest.
Broker Opinion of Value (BOV): Ensure the broker can provide a detailed BOV, reflecting local sales and leasing results, along with a suggested asking price.
Marketing Strategy: Look for a broker who outlines a comprehensive strategy to maximize the exposure of your property to a broad pool of qualified buyers.
Bob Knakal operates from the JLL NYC Headquarters at 330 Madison Avenue, near Grand Central Station. If you're looking to sell your property or invest in NYC's dynamic real estate market, consider reaching out to Bob.
A tour of the Knakal Map Room will offer you unparalleled insights into the NYC commercial real estate landscape, seen from a perspective only Bob can provide.