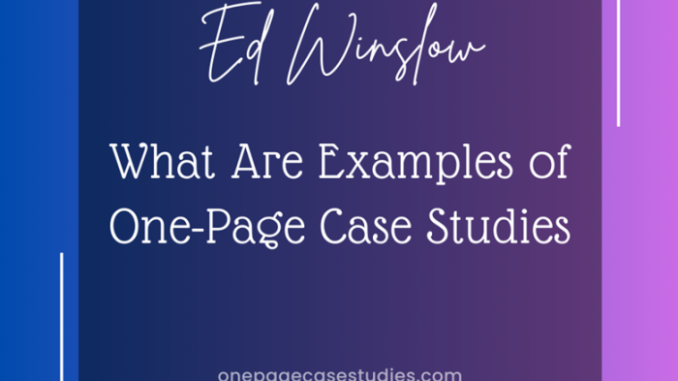 Every business needs to show Proof to increase their sales.
The One-Page Case Study structure is always the same.
1. Headline
2. Introduction
3. Bullet Points of the success story or industry insight
4. Details to support the bullet points
5. Summary/Conclusion
You'll have to think out of the box about how this would apply to your unique business. Since you are looking for an example of case studies, let's take a look at an example of a recent bathroom remodeling project.
Take a look at the photos here and the key elements for a One-Page Case Study.
Examples of Case Studies: The One Page Case Study Bullet Points
Starting at the top and working down: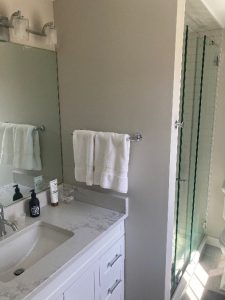 1. Lighting – above mirror
2. Mirror
3. Towel Rack
4. Towel Butler on Wall By Shower
5. Marble counter
6. Faucet
7. Sink
8. Vanity
9. Knobs and pulls
10. Wall Paint
11. Tile floor
Then there is the shower:
1. Glass Door
2. Shower Floor Penny Tile
3. Subway Tile on wall and ceiling
4. Built-In Niche for accessories
5. Marble Step-in corner
6. Wiper – to prevent water spots
What You Don't See
1. New Window
2. Pocket Door
3. Dimmer switch
4. Ceiling Lights
This bathroom was old and dated. It required a complete gut renovation. It was also a small bathroom, only about 50 square feet.
When I started researching the process, I naturally went to Google. The first search was for bathroom remodeling contractors. I was extremely disappointed.
I searched via a few different towns. Every website was basically the same. Not one showed examples, proof, or a gallery. That's what I was looking for.
I was looking for someone to call for ideas and an estimate.
Since I couldn't find a reliable local resource, I had to do all the research on my own. Just think how valuable a bathroom remodeler would be if they provided what prospects wanted to know.
They'd get every bathroom remodeling project in town.
Case Study Example with Simple Bullet Points
All I needed was a little proof. Notice the bullet points above. That's all the Proof most people need. If you were a bathroom remodeler, you could easily follow the post format you read now.
You've just read an example of a Case Study about a Case Study. A bathroom remodeler could write a One-Page Case Study about each bullet point above. Then post them on their website.
This process is how a bathroom remodeler could dominate their market for every possible search anyone might have when searching online.
Replicate The One Page Case Study Model Niche By Niche
A contractor could replicate the One-Page Case study Model for every possible niche and niches within niches.
For Example:
• Kitchen Remodeling
• Home Theaters
• Wine Cellars
• Basements
• Garages
• Barns
• Pool Houses
• Landscaping
• Flooring
• Roofing
And all the rest …
No matter your business, the formula is the example of a One Page Case Study you just read.
Find More Examples of Case Studies and Companies Who Use Them
Simple Case Studies are used everywhere by the best companies in the world.
You have seen them on infomercials for the Shark Vacuum, The Total Gym with Christie Brinkley, and Check Norris.
There's a reason why. These companies know Proof sells. Here are a few examples of case studies by well-known companies:
1. HubSpot: A leading inbound marketing and sales software company that uses case studies to showcase how its platform has helped clients achieve their goals.
2. Salesforce: A customer relationship management (CRM) software company that shares case studies demonstrating how their solutions have helped businesses improve their sales processes.
3. Apple: The technology giant uses case studies to highlight how their products have improved customer productivity and performance.
4. Nike: The athletic apparel and footwear company uses case studies to showcase how its products have helped athletes achieve their goals and break records.
5. Coca-Cola: The world-renowned soft drink company uses case studies to highlight its marketing campaigns and their impact on customer engagement and loyalty.
6. Airbnb: The online accommodation marketplace uses case studies to showcase the experiences of their guests and hosts, highlighting the unique benefits of their platform.
7. Amazon: The online retail giant uses case studies to demonstrate how their products and services have helped businesses increase sales and reach new customers.
8. Google: The technology company uses case studies to showcase the effectiveness of its advertising and analytics solutions, helping businesses improve their online presence and ROI.
9. IBM: The technology and consulting company uses case studies to demonstrate how their solutions have helped businesses transform their operations and achieve their strategic goals.
10. GE: The multinational conglomerate uses case studies to showcase its innovations in technology and how they are helping businesses solve complex problems and improve their operations.
About One Page Case Studies™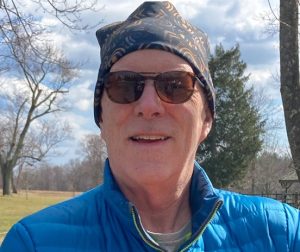 One Page Case Studies™ is a business model Ed Winslow, and Caroline Vega created.
One-page case studies use targeted keywords and high-quality content to optimize search engine rankings, which drive traffic to a website.
These visitors convert into offline sales through the case study's persuasive messaging and call-to-action.