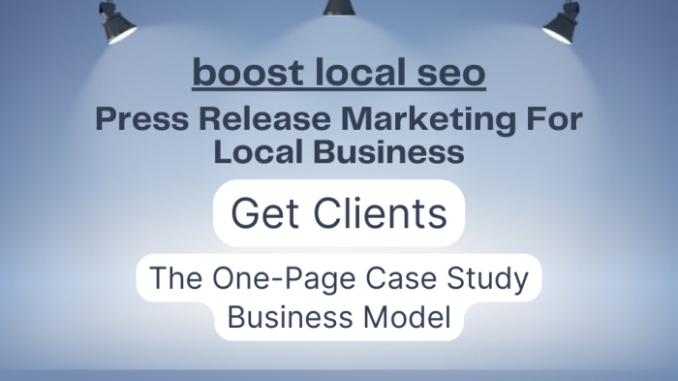 In today's digital age, a powerful online reputation is crucial for businesses to attract customers and stay competitive.
Promoting one-page case studies through press release marketing for local SEO results is a business model providing proof, making businesses famous in their market.
The result is more clients at higher prices while adding an additional benefit…opening new markets and income streams.
Press Release Benefit -They help businesses gain valuable media coverage and backlinks to their website.
Demonstrate Proof and Trust – One-Page Case studies showcase expertise and success stories.
The Winning Formula – Combining the two creates a winning formula for local SEO growth establishing businesses as trusted leaders in their market.
In this article, I'll show you the benefits of Press Release Marketing. I share what to include in a Press Release, what is Press Release Stacking, and the ideal types of businesses for the One Page Case Study business model.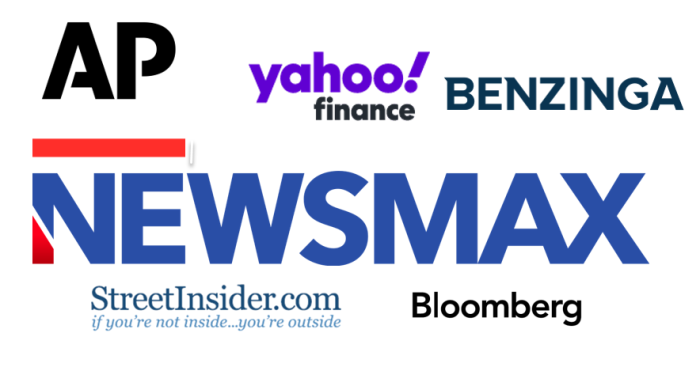 Maximizing Business Impact: How Press Release Marketing Enhances SEO For One Page Case Studies™
One Page Case Studies™ is a lot more than a single page. It's an SEO business model and system that has generated massive success for those who implement it.
Have you read "Think and Grow Rich?"
In the book, Andrew Carnegie, one of the most successful entrepreneurs of all time, said, "Success is subject to your plan." One Page Case Studies™ is a plan, a blueprint for success.
Press Releases are not a "One-Hit Wonder." One press release will rarely produce results. However, Press Release Stacking (month after month) produces extraordinary SEO results.
We've learned from years of trial and error, that to maintain a steady flow of clients on auto-pilot, we need to keep our foot on the gas. Take our foot off the gas and the clients stop coming.
Press Release Example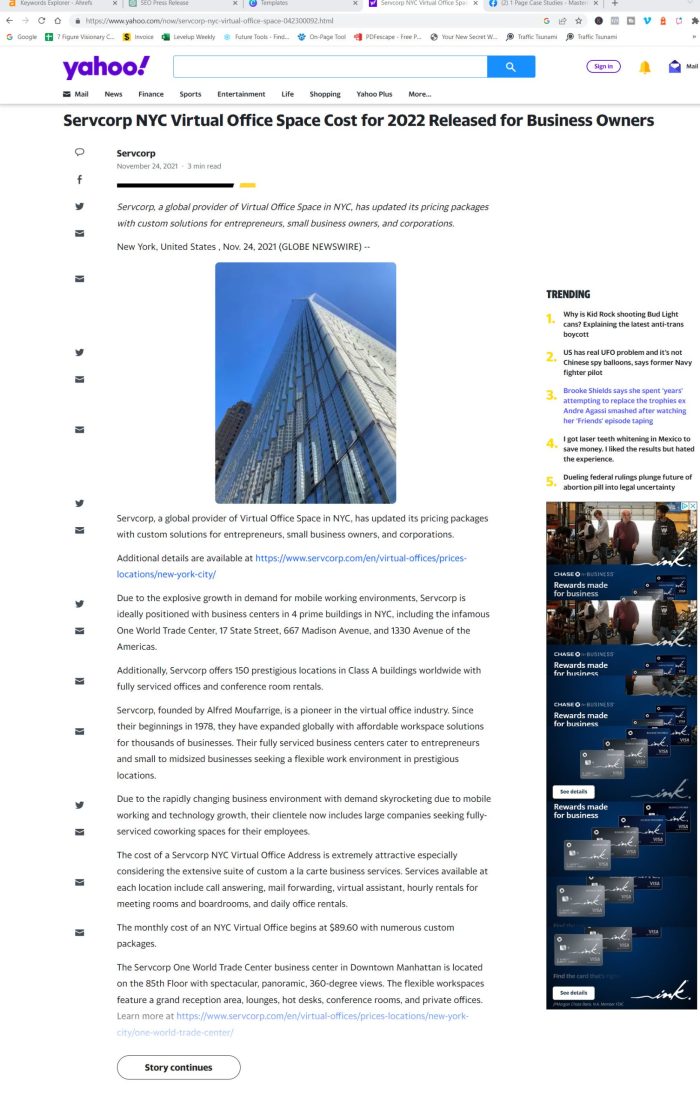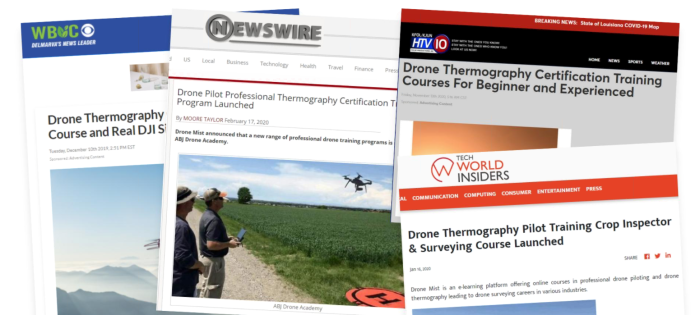 Press Release Stacking is a Multi-Benefit SEO Marketing and Sales Tool
Become Famous In Your Market – Consistent visibility in the news will make your business famous.
Dominate Google SEO Rankings In Your Market – Google favors websites with "authority." Having "authority" is highly valued by Google when it comes to SEO for websites. Employing Press Release Stacking establishes authority for your business. Consistent exposure in the news serves two purposes. One is to dominate local SEO and the second, is to bolster your reputation.
Drive Traffic From Google News – High Authority Press Releases get picked up by Google News. Google News sorts and categorizes articles and stories based on keywords and topics. Then the Press Release is sent to a massive, targeted audience.
Perfect For Local Businesses and Organizations – Press Release Stacking is not just for big businesses. It's a powerful system for helping small businesses dominate their market.
Boost Your Google My Business SEO Rankings – Also called Google Business Profile, Press Releases boost your Google My Business/Maps rankings.
Announce on Linked In – Alert your audience about your news exposure. Show proof of authority by announcing your news on publications such as Yahoo News and watching your followers grow.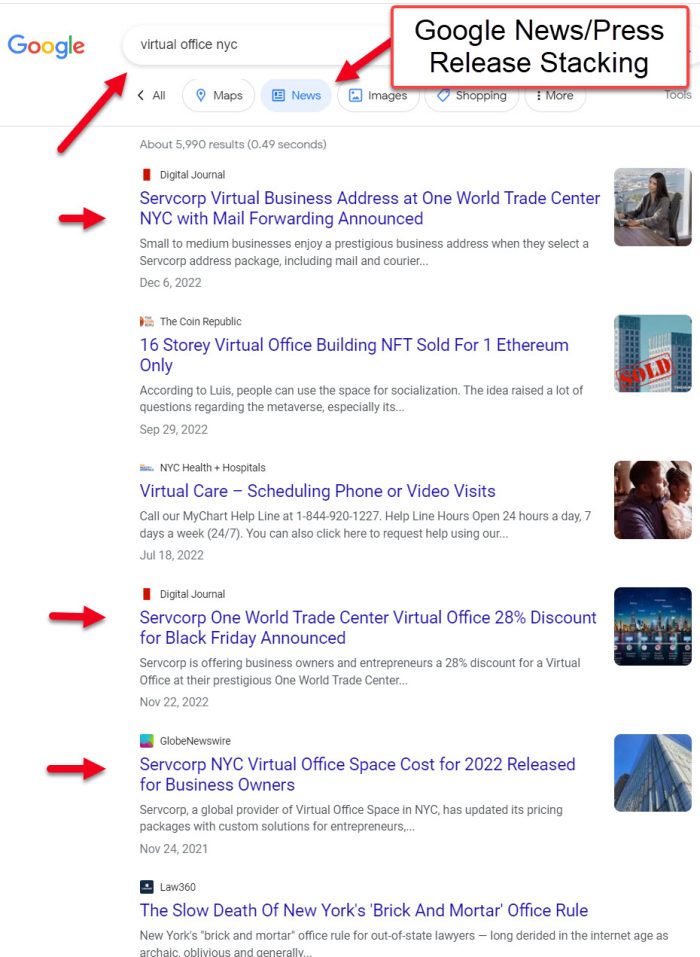 What Should a Press Release Include When Promoting a One-Page Case Study
Delving into the crucial aspects of marketing a one-page case study through a press release, we uncover the top 10 points to include in your news articles.
By weaving these essential elements into your press release, you communicate your message clearly, grab the attention of your target audience, igniting your business or organization's publicity and success.
The Top 10 Points to Include in Press Releases for Maximum SEO Impact:
Attention-grabbing headline
Introduction or lead paragraph that summarizes the main message
Relevant quotes from key stakeholders or experts
Details on the news, event, or announcement
Links To Your Case Study
Background information on your business or organization
Contact information for media inquiries
Boilerplate description of your business or organization
Call-to-action for the reader
Supporting multimedia, such as images or video, if applicable.
A press release will effectively communicate your message, generating media coverage and publicity for your business or organization by including these essential elements.
Who Can Benefit From Press Release SEO Marketing
I've listed 12 business categories below that will benefit from Press Release Marketing and One Page Case Studies™.
12 Sample Industry Types
Real Estate – Commercial and Residential Brokers, Developers, Investors, Virtual Office and Co-Working, Shopping Center Owners, Self Storage, and Industrial Owners
Architectural and Engineering services: Designing, planning, overseeing construction projects, and providing technical expertise in various engineering disciplines.
Construction – General Contractors, Painters, Roofers, Flooring Companies, HVAC, and all the rest …
Travel and Resorts – Travel Agencies, Tour Operators, Vacation Rentals, Ski Resorts, Sailing Charters
Brokers – Business brokers, Yacht Brokers, Insurance, Mortgage, Freight, Jet Brokers
Management consulting: Providing expert guidance and strategies to improve business operations, efficiency, and profitability.
Legal services: Offering legal advice, representation, and document preparation across various areas of law, such as business, family, or criminal law.
Accounting and auditing services: Managing financial records, preparing tax returns, conducting audits, and offering financial advice for individuals and businesses.
IT Consulting and Services: Delivering technical support, software development, network management, and other information technology-related solutions to businesses.
Advertising and SEO Services: Developing and implementing marketing strategies, creating ad campaigns, and providing public relations support to promote businesses and products.
Public relations services: Managing a company's public image, reputation, and communication with the media, stakeholders, and customers.
Market research and analysis services: Conduct research and provide insights into market trends, customer preferences, and industry competition to inform business decisions and strategies.
Harnessing the Combined Force of Press Release Stacking and One Page Case Studies™ for Unrivaled Success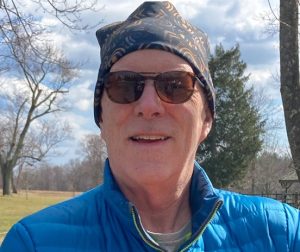 In conclusion, the strategic integration of press releases with one-page case studies will result in a potent combination that elevates your business and brand to new heights.
By leveraging both strengths, you will effectively communicate your success stories, generate increased media coverage, and bolster your reputation in your market.
Ed Winslow and Caroline Vega are the founders of One Page Case Studies™. After years of testing, they have discovered extraordinary results when combining Press Releases with SEO (Search Engine Optimization), Social Media, and Videos with offline sales.
Interested in learning the formula? Click here to watch our free video.