A One Page Case Study is a brief summary of a situation and its resolution, highlighting key points and recommendations, presented in a concise one-page document. One Page Case Studies™ convert the Doubter to a Buyer with Proof, Trust, and Belief.
How One Page Case Studies™ Boost Your Sales By Converting The Doubter To a Buyer With Proof, Trust, and Belief
Proof is the key to sales. Proof establishes credibility and trust with potential customers. When people are considering making a purchase, they want to know that the product or service they are investing in will meet their needs and deliver the promised results. Providing Proof through case studies, testimonials, statistics, and data will reassure customers that they are making smart decisions.
Marketing Legend Zig Ziglar said it best "if people like you, they will talk to you, but if people trust you, they will do business with you."
2 Types of Case Studies
Customer Success Story: This type of case study focuses on a customer who achieved a successful outcome by using a product or service offered by a business.
Industry Insights: This type of case study offers insights into industry trends, challenges, and opportunities.
Amplify Proof with the One Page Case Study Business Model
The One Page Case Study Business Model is an online and offline repeat marketing system. It solves the three most common problems.
"How Do I get clients from my website?"
"How Do I convert The Doubter to a Buyer?"
"How Do I Dominate my Market Online?"
Where To Promote One Page Case Studies™
One Page Case Studies™ are a multi-purpose marketing tool. Each Case Study can be repurposed and used in the following
Social Media
Blogs
Videos
Press Releases
Zoom calls
PDF documents for a presentation sales tool
1-Page Case Studies Applies To Many Industries, Including the Following:
Real Estate – brokers, agents, developers, investors, house flippers, mortgage brokers and lenders, architects and designers, home inspectors, and property managers. Residential and Commercial.
Construction – General contractors, builders, roofers, flooring experts, HVAC, etc.
Professional Services – Lawyers, CPAs, Insurance Agents, Business Brokers.
Health Care – Dentists, chiropractors, surgeons, weight loss centers, assisted living, urgent care, radiology, and others.
Education – Schools, tutoring,
Travel – Sailing Charters, Ski Resorts, Caribbean Islands, and all the rest.
Why Are One Page Case Studies™ Important?
Concise Communication: One-page case studies concisely communicate information about a specific project or business case. They help to summarize key findings and takeaways in a clear and easy-to-understand format.
Quick to Read: In today's fast-paced business world, people don't have much time to read lengthy reports or documents. They can quickly read and understand one-page case studies, making them an efficient way to communicate important information.
Memorable: The brevity of one-page case studies makes them easy to remember. One Page Case Studies™ create a unique story that readers won't forget. Not only do they "Pre-Sell" your prospects, but they also generate Word Of Mouth referrals.
Flexibility: You may use one-page case studies in various settings, such as sales pitches, marketing materials, and internal presentations. You can easily tailor them to specific audiences and update them as new information becomes available.
About One Page Case Studies™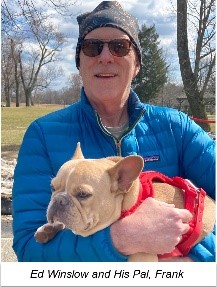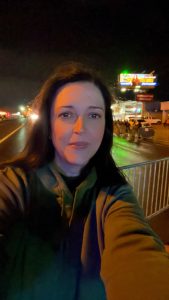 Ed Winslow and Caroline Vega have found that a simple "One Page Case Study" Business Model is the highest-producing SEO strategy from over ten years as Branding and Publicity SEO experts. Over many years of testing, they have discovered that traffic is NOT the best way to build a business. Without a proven, repeatable strategy, traffic will not produce. However, a small amount of traffic from a simple Case Study can generate six and seven-figure annual revenues (and more) for businesses who stick with it.