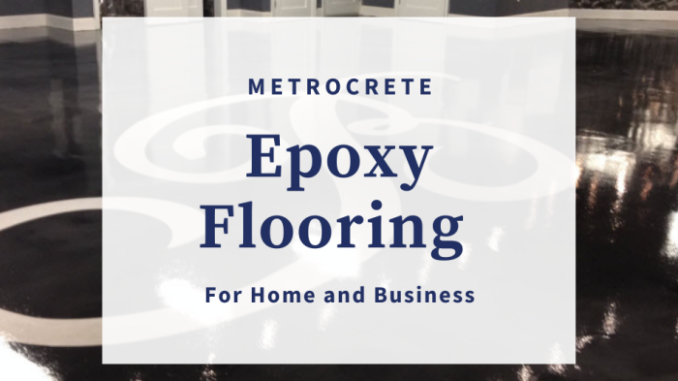 In the following 4 videos, Caroline and I explain the $ 7-figure formula we developed over many years in the decorative, polished concrete, and epoxy flooring market.
The #1 Problem for Epoxy and Polished Contractors
How do I get more customers without always competing on price?
In this best lead generation for contractors guide, I'm going to tell you my story and how I solved this problem.
At the end, are 4 short videos, about 3 minutes each, that show the solution.
How I Developed the One-Page Case Study Business Model for Epoxy, Decorative Concrete and Polished Concrete Companies
I was first introduced to decorative concrete and epoxy coatings over 20 years ago.
Here's how it happened.
I was renovating an old industrial building in Stamford Connecticut. A few partners and I purchased the property to convert to retail in an up-and-coming area of town. We applied a Dryvit EIFS System (Exterior Insulation Finishing System) to the exterior turning an ugly building into a gem.
After the EIFS System was applied, it was time to put down the flooring. The plan was to install tile or hardwood. We completely overlooked the issue that tile or hardwood added over an inch in height to the floor. This would violate code preventing us from getting a Certificate Of Occupancy.
After looking at every angle for a solutionI found a company in Tennessee who manufactured thin cementitious overlays that could look like tile.
I flew down to their facility with 2 contractors to see the products and take their installation training.
The Decorative Concrete Floor Was a Success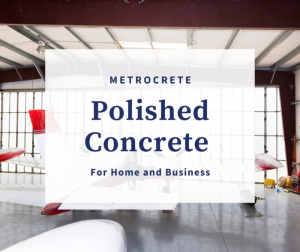 The floor coating was a smashing success. It looked amazing. We made the floor look like large, custom tile. The first coating applied was gray. Using strapping tape we taped out large tiles.
Then we applied a second coating in a brick color. As it was curing, we pulled up the tape. Wow, beautiful, it looked like custom tile at 1/16th of an inch thick. Floor height problem is solved!
Next, we applied an epoxy sealer and the colors popped.
That's when I became hooked by decorative concrete. Not only did the floor look sensational, but the thin coating also solved a floor height problem.
Launching a Decorative Concrete and Epoxy Flooring Business with Metrocrete
Here was the next problem.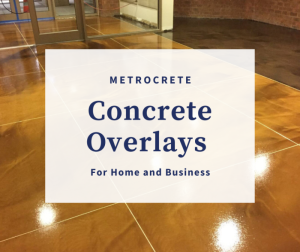 We had this beautiful floor and 2 contractors who I paid to get trained.
I didn't want to lose them. So I built a website named Metrocrete and proceeded to work on getting it ranking on Google.
Sure enough, home and business owners started to call me. The next thing I knew, I had a decorative concrete flooring business.
We had more business coming in than I could handle. My supplier In Tennessee asked me how we got so much business. When I told them it was from my Metrocrete website, the supplier asked if I could help their contractor clients get business.
Sure enough, I became a lead generation expert for contractors, helping 40 epoxy and decorative concrete contractors across the United States in areas like Portland Oregon, San Diego California, San Antonio Texas, Ft Lauderdale Florida, Maryland, NYC and Boston MA.
Next – One Page Case Studies for Epoxy and Polished Concrete Contractors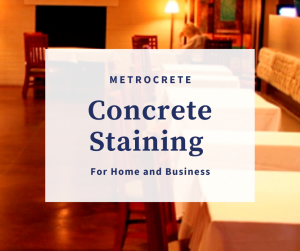 What we found was One Page Case Studies targeting various keywords, towns, cities, counties and states produced the highest profit, highest converting epoxy and polished concrete contractor leads.
In some areas like NYC we targeted neighborhoods so that we weren't duplicating Google results for keywords like NYC Epoxy Contractors.
Over time, as more competitors came into the market, we modified our strategies to help contractors dominate their markets.
The strategies pulled in all kinds of clients who were presold when they called. Our leads services for contractors made sure that the clients were of the highest quality.
The floor projects ranged from $2,500 garage floors to $800,000 office space floors by companies in NYC like Facebook and Google. (Imagine getting a call from a Google search for an $800,000 floor requirement)
These one page case studies prove to be the best lead generation for contractors in the epoxy and polished concrete industry.
How Does The One-Page Case Study Model Work?
Caroline and I put together the following 4 videos showing how it works.
Each video is short, about 3 minutes.
Video 1 – Introduction to the model and the most important, The Doubter. That's what we call clients until they buy. We don't call them consumers, buyers or prospects. That's a complacent approach.
Instead, we call them The Doubter. The way we convert them to buyers is with Proof. We found that, without proof, epoxy and polished concrete contractors either compete at the lowest price or don't get the sale. Or in some cases, it is difficult to get paid in full at the end of completion. Squashing doubt with Proof with One Page Case Studies is the most profitable way to get clients who trust and respect you from the beginning through the end and even after the project ends.
Video 2 – In this video we show a sample website, results and examples of One Page Case studies.
Video 3 – How we dominate markets. We show examples of Press Releases, Directories, Amazon Pages, Slide Shares
Video 4 – In this video we show the One Page Case Study Business Model, Samples of Google results. Dominant rankings and how a consumer searches online. We show how to target and dominate local markets.
Best Lead Generation for Contractors Facebook Group: One Page Case Studies for Epoxy and Polished Concrete Contractors

Join our Facebook group community to learn more about the best lead generation for contractors and get valuable insights into growing your epoxy and polished concrete business. We post updates daily. You'll also find videos and free PDFs that will help you grow your business.